3 tags
6 tags
7 tags
My sister ruined me forever.
My sister and I are opposites in almost every way possible. I'm sarcastic; she's sweet. I'm tall and lanky; she's small and petite. I'm a pale brunette; she's a rosy little strawberry blonde. I'm loud and outspoken; she's quiet and charming. I'm a brat; she's an angel. I'm an amazon queen; she's a fairy princess. We are about...
2 tags
5 tags
I Happened Upon A Paralyzing Realization Today
I was browsing through my facebook news feed just now when I saw a post that said, "'LIKE' if you know who they are" accompanied by a photo of the Olsen twins in their Full House days. Initially, I was confused. I thought to myself, "This is dumb. Everyone knows who the Olsen twins are."   Then I saw the comments… "I don't know who the...
5 tags
1 tag
Sweet mother of mashups, your ears are going to...
3 tags
I am not inconvenient.
Today was one of those days that I really like, where I get closure and learn something new about myself in the process. Someone, who was long ago very important to me, walked out of my life today and I realized, as I hugged him and said "Goodbye", that I couldn't care less. I don't want to surround myself with people who don't care about me and who will step on me...
6 tags
9 tags
6 tags
So this happened to me a while ago. Here's a...
  I was so caught off guard that I didn't even know what to do. I've never had a cute little old man ever try to sell me weed before. Did MY grandpa ever try to sell weed to an unsuspecting furniture saleswoman? 
5 tags
"Violins" Boys Before Flowers Do not,...
5 tags
6 tags
Grumpy Pants
I'm angry. No one was nice to me today. It's sounds stupid, but I need at least one person to be nice to me in order to not hate everyone.  I left my apartment feeling happy and fresh, only to have my heart crushed by the first person I talked to. Sure enough, the first and only person I talked to all day, yelled at me for not paying attention in the grocery store. That's the...
4 tags
I'm here to announce another thing I probably...
I'm considering starting a webcomic about me. Yup. All about me. That's going to be really exciting… I'm sure the drawings will progressively get more and more crude as the comic develops. But I would like to think this is a decent initial representation of myself in stickman form (because, let's face it, I can't draw anything else.) I call this a web comic,...
4 tags
May 21st, 2012
9:00 a.m.: Alarm goes off. Hate life. Ignore alarm. 10:00 a.m.: Jerk awake, realizing I didn't set another alarm. 10:01 a.m.: Maybe if I punch myself in the face, I won't have to go to work. 10:04 a.m.: Nope. Too much of a wiener. Get out of bed. 10:10 a.m.: Remember that I forgot to lock the door last night. 10:11 a.m.: Immediately check behind shower curtains, around corners, in...
5 tags
I'm having a panic attack for no reason
Something is nagging at me, and I don't know what it is. It's causing me to have a phantom panic attack, but I have no idea how to fix it because my method for fixing panic attacks is to stop and think about what I can do to change the situation I'm in. How do I change an imaginary problem that has yet to show its face? All I know is that I'm sitting here, freaking out, and...
3 tags
My Brain Is Going 8,000 Miles An Hour
I can't sleep. My brain won't turn off. I wish I knew what to do with my life. 
1 tag
5 tags
7 tags
I just can't even handle this. →
If you like brain things, you should probably check out this link.  If I could learn everything I ever needed to know via animations like this, I would get an A+ in Life. Enjoy. 
4 tags
5 tags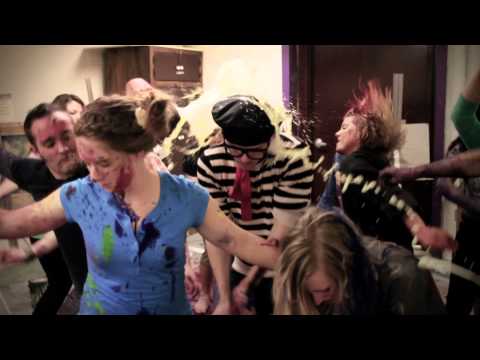 It is never naive to forgive. It is naive to allow...
Late night thoughts while I'm trying to fall asleep.
M: "What would you do if Bo was suddenly gangster?"
G: "I'd have a sit down chat with him and tell him it's not ok."
6 tags
I Threw A Temper Tantrum On My Way Home From Work
I was carrying a big mirror, which was really cumbersome and uncomfortable to walk home with. It's not even that it was really heavy or anything, just slightly awkward. But, if you know me even a little bit, you know that something that is slightly awkward for normal people is 12x more problematic for me. I'm about as coordinated as a baby giraffe.   Needless to say, I scraped my...
5 tags
6 tags
My list of unrealistic wants:
- Kitty! - Cello - Roomba (robotic vacuum cleaner) - Teacup pig - Studio space in King Edward School in 2014 - Canon 5D - Plane ticket to Georgia or Florida, depending on which friends I want to visit more - Nakiska season pass for next winter - Someone to go to Nakiska with me all the time next winter - At least one of my favourite bands to come to Calgary for once in their life
3 tags
8 tags
4 tags
My friend Isaac was on the radio, guys! (Be as...
4 tags
'A' as in 'Awkward'
How come, whenever I have to give my postal code to someone over the telephone and they ask me to give them words that correspond with the letters, I pick the most ridiculous words and make life super awkward? It's like: O: "Please start by giving me your postal code." G: "It's T2S-" O: "I'm sorry. 'P' as in...
5 tags
G: "You're fat, Liss."
M: "I'm fatless!"
G: "That's a paradox! We just made a paradox!"
M: "Only if you say it out loud. If you read it, it doesn't make sense."
[and that's the story of how this post is ironic.]
3 tags
4 tags
8 tags
4 tags
3 tags
8 tags
4 tags
Falling asleep to the sound of these violins in my...
Whilst watching a Korean drama with Roommate
G: "…" M: "…" G: "If you squint, he looks like a thumb." M: "He does!!!"
You know you're poor WHEN...
For a snack, you're eating a bowl of peanut butter and your roommate is eating a bowl of chocolate sauce.
4 tags
7 tags
Curiosity Killed the Glynnis
I have a problem. It's called hyper-curiosity. Example: Backpacks. I always want to know what's in them. If I see someone with a backpack, it takes all of my self control not to rip it off of their back and check it out. I know they probably have treasures hidden in there. This makes school rather difficult at times. Example#2: Conversations. I have this strange ability to be able...
2 tags
Ohhh Nelly
So, I had kind of come to terms with the level of loneliness I was going to have to deal with this summer, but it just got substantially worse. I knew I would be lacking the presence of Roommate (who also happens to be my best friend) and my classmates, but there would be at least three or four of my good friends to spend time with. It has now diminished to one good friend and my older brother,...
If I like someone, they don't like me. If someone... →
3 tags